The growing demand in the AECO industry to go digital has encouraged plenty of rising professionals to absorb more knowledge from experts in the field. ESCA-MIT adapts to this industry behavior by welcoming our very own experts.

The Digital Project Management experts, Engr. Romualdo Lex and Engr. April Angela joins the ESCA-MIT family. Accompanying our competitive and in-depth training modules, are these accomplished engineers ready to add their own flair of expertise to increase our already high quality DPM trainings.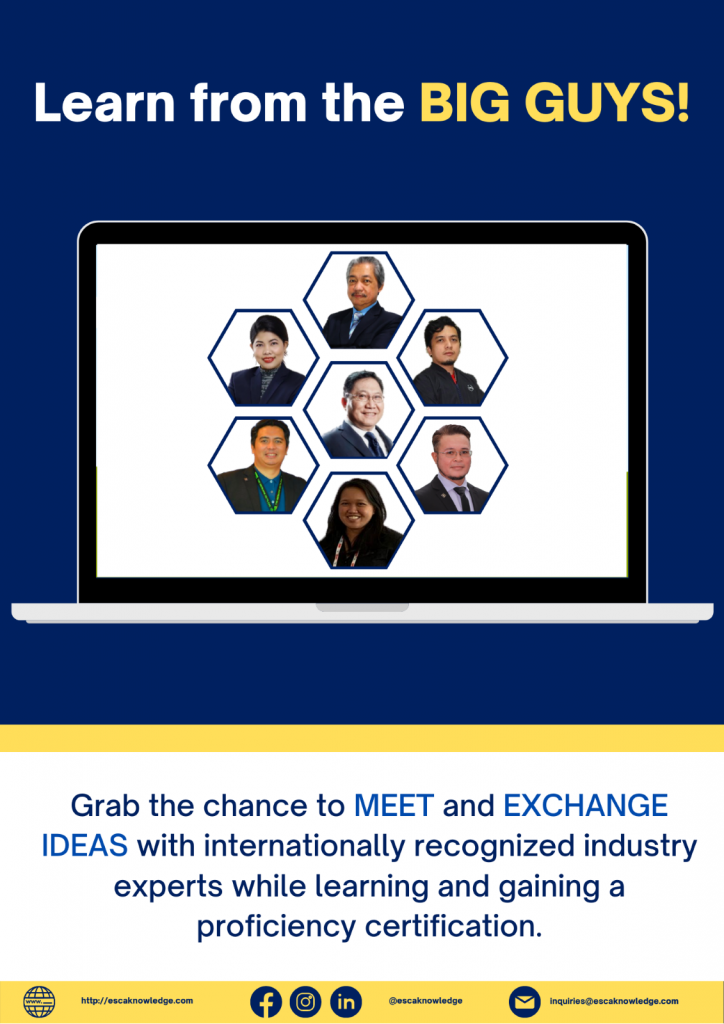 The Digital Project Management program covers a variety of modules all with specific learning outcomes that guarantees your knowledge to become more advanced, more precise, and being able to accomplish faster turnaround of projects.
Through these various training modules, and with the help of our outstanding faculty, you are now one step closer to being one of the numbered experts that will be able to adapt to projects for international purposes.
If you'd like to get a glimpse of these training modules and courses, you may contact us at training@escaknowledge.com. Or join the upcoming Digital Project Management training starting this August 2021. Click here to register. END