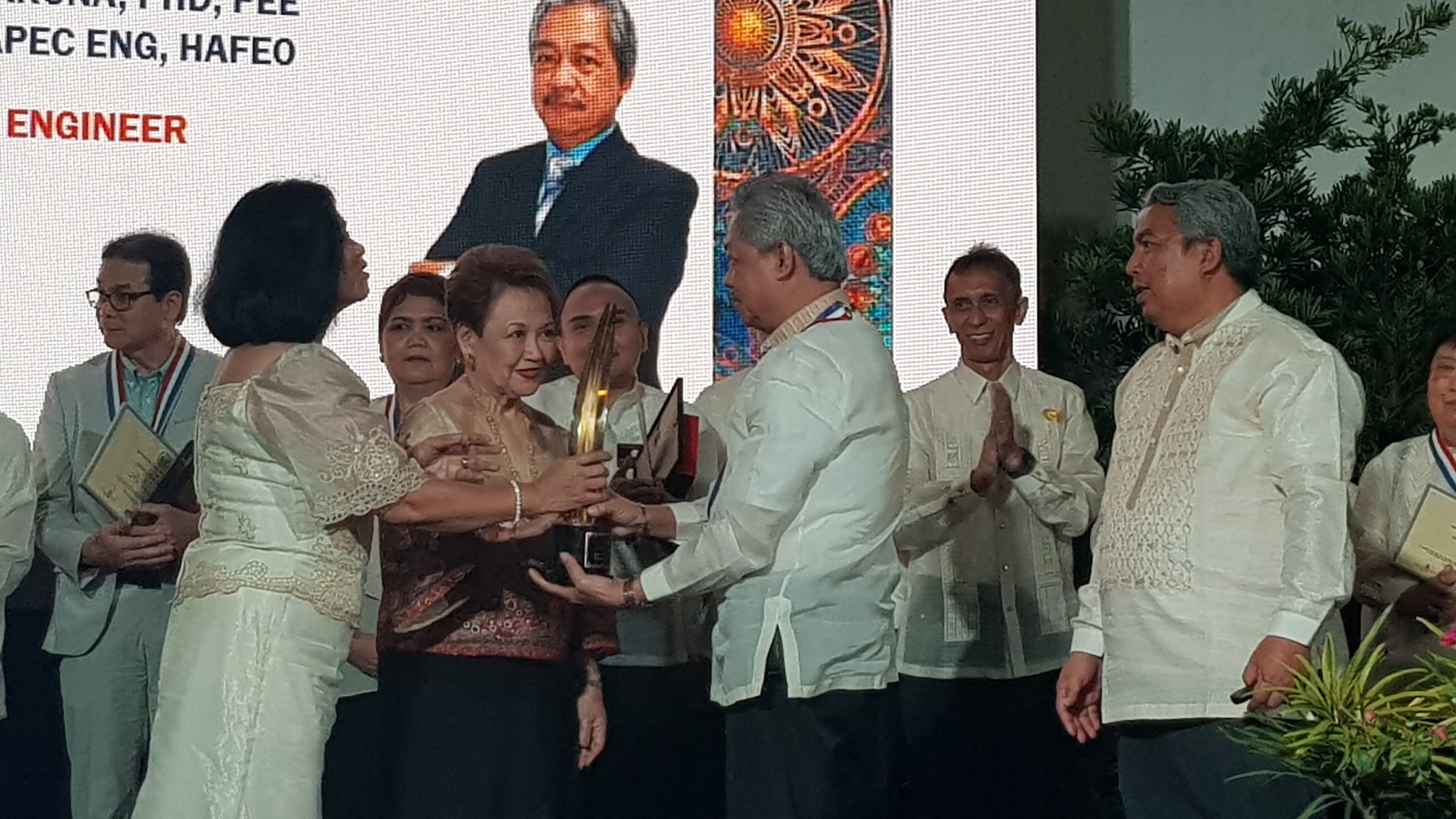 The President and COO of ESCA Knowledge Academy Dr. Florigo C. Varona was recently recognized by the Philippine Federation of Professional Associations (PFPA) in a posh awarding ceremonies at the Bahay ng Alumni, UP Diliman, Quezon City last February 29, 2020.
Dr. Varona, representing the Institute of Integrated Electrical Engineers of the Philippines, Inc. (IIEE) at the Philippine Technological Council (PTC), received the PFPA 2020 Excellence Award in Professional Organization among all the professionals given a Certificate of Distinction. Earlier, Dr. Varona was presented with a Certificate of Distinction as an Electrical Engineer with his various contributions to the electrical profession.
There were four main categories to be awarded during the event namely: Excellence Award in Professional Organization, Excellence Award in Government Service, Excellence Award in Academe/Research and Development, and Excellence Award in Private Practice. The Board of Judges consist of retired Supreme Court Chief Justice Hon. Teresita Leonardo de Castro and Hon. Ambassadress Rora Navarro-Tolentino.
An active member of the IIEE, Dr. Varona is an APEC Engineer, ASEAN Engineer, AFEO Honorary Fellow, and a Filipino ASEAN Chartered Professional Engineer (FACPE). He has a combined 40 years of work experience in design, construction, maintenance, and training. He is a recognized National Expert, a certified BIM Manager of BCA Singapore, and a recepient of an honor certificate of International Program and Project Management (iP2M) Practitioner of the Project Management Association of Japan.
In addition, Dr. Varona is an international lecturer who has conducted trainings and seminars on Building Construction Management, Project Management and other technical topics not only in the Philippines but in the Asia-Pacific region as well.
Currently, he is handling the research and development of ESCA Knowledge Academy, particularly in BIM Level 2, VDC, and the adoption of ISO 19650-1 & 2 for better, faster, and cheaper project delivery by performing virtual construction to eliminate design and constructability issue prior to actual and physical construction.
The PFPA is a federation which has a 45 member professional organization grouped into four (4) councils: 1) Philippine Technological Council; 2) Council of professional Health Associations; Council of Business and Management Professionals; and 4) Council for the Built and Natural Environments.