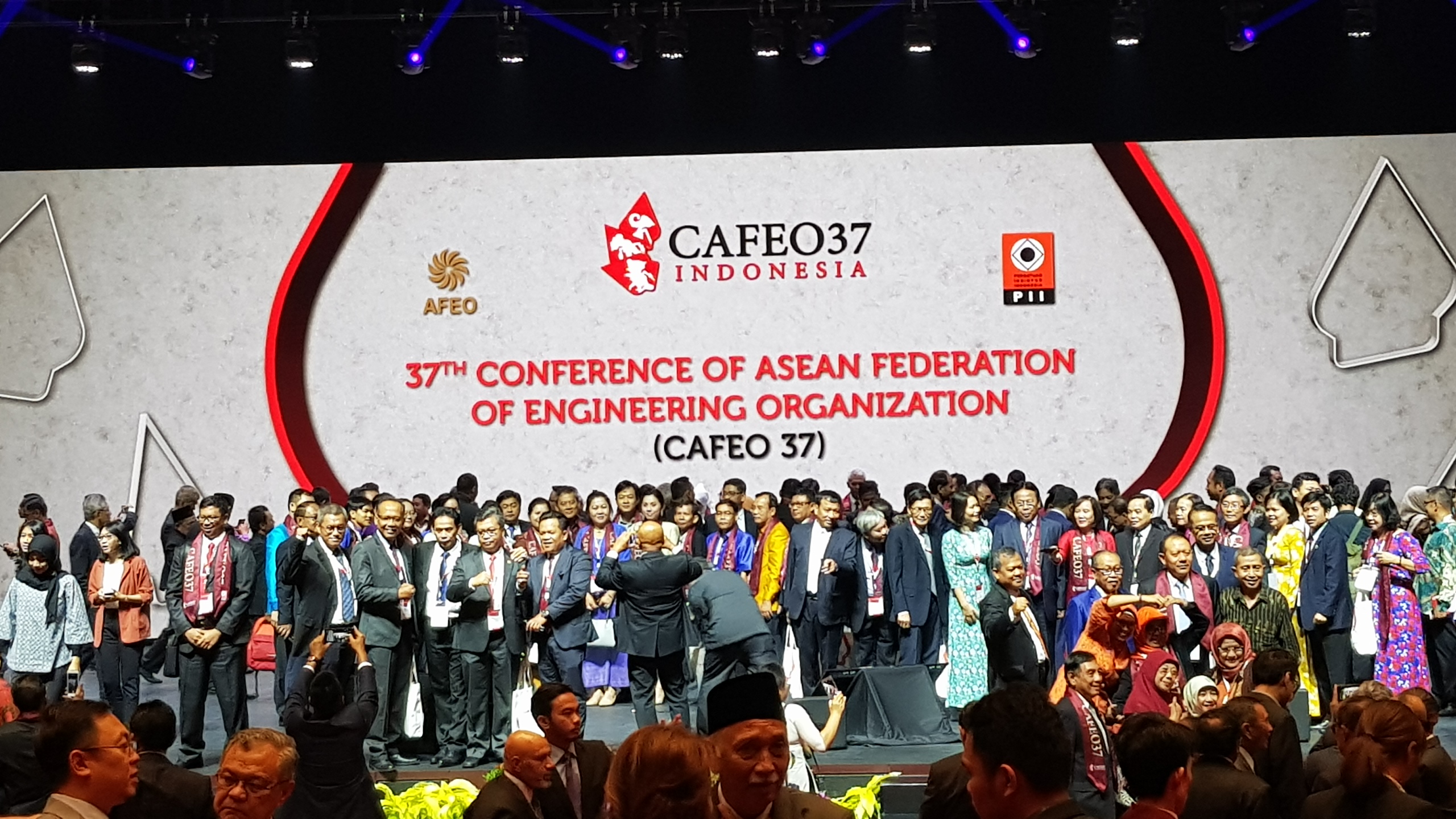 ESCA Knowledge Academy President and COO Dr. Florigo C. Varona joins other Filipino delegates during the CAFEO37 held in Jakarta, Indonesia last September 10-14, 2019.
CAFEO is an annual event that brings together ASEAN Engineers to share knowledge and ideas to foster camaraderie in the Southeast Asian region. This year it is held in Jakarta International Expo Convention Centre and Theatre in Jakarta and Rectorate Building Universitas Gajah Mada in Yogjakarta.
Dr. Varona represented the Philippines at the Energy Working Group meeting held on September 12 in JIExpo Convention Centre where he reported on the structure of the Philippine Electric Industry.