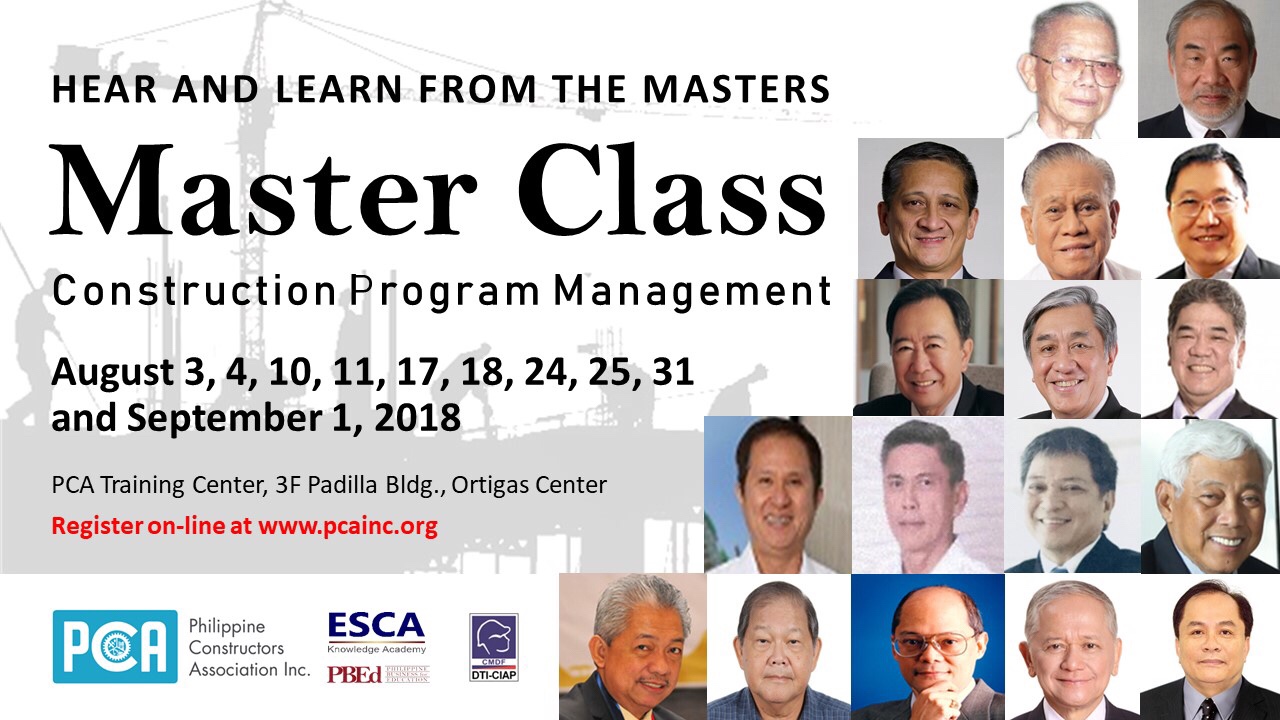 28 June 2018, Mandaluyong City –The "Construction Program Management Course: Master Class" was launched at last night's General Monthly Membership meeting of the Philippine Constructors Association.
This 10-day course that will run on all Fridays and Saturdays of August plus the first Saturday of September offers owners, developers, executives and managers of companies involved in construction projects the unique opportunity to hear and learn from industry leaders and experts in various fields who will share their knowledge and expertise on how to manage construction programs.
With a holistic perspective on how construction programs are conceptualized, implemented and closed out from pre-construction, during construction and post-construction not just from their areas of responsibilities, the participants to the master class will be equipped to fully understand the entire program lifecycle to enhance their company's efficiency and productivity from the lectures, open forums and workshops.
The offering of this course by the Philippine Constructors Association in a teaming arrangement with ESCA Knowledge Academy, the Philippine Business for Education and the Construction Manpower Development Foundation is very timely as the Philippines enters a new era of infrastructure boom and with the Philippine construction industry also setting its sight at being globally competitive.
ESCA Knowledge Academy who is a Professional Regulation Commission accredited Continuing Professional Development provider and also the Recognized Training Provider for Building Information Modeling (BIM) of the Construction Manpower Development Foundation, provided key facilitation and support in organizing the structure of this master class.
For more information and/or registration please visit http://www.pcainc.org/announcements/2018/6/28/master-class-construction-program-management.